EUROPEAN CAPITAL OF NATURE AND BIODIVERSITY – AWARD OF CITIES AND MUNICIPALITIES IN EUROPE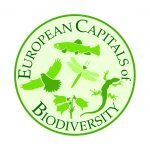 Principal objective of the project is to increase nature and biodiversity protection in urban areas and by local authorities. The project will help to fulfil the objectives of the European Biodiversity Strategy and the Fauna-Flora-Habitat Directive (and all related Directives). It will contribute to the improvement of coherence and management of the Natura 2000 Network and to the protection of climate as well as the adaption to impacts of climate change.
Local authorities can play an important role in nature and biodiversity protection, because of their variety of possibilities to be active. Through the instrument of national competitions, local authorities will have the possibility to present their activities in nature and biodiversity conservation in field of activities.

Duration: 01/2009 – 12/2011
Financed by: Life +

Website: www.capital-biodiversity.eu